My Son's Tropical Wedding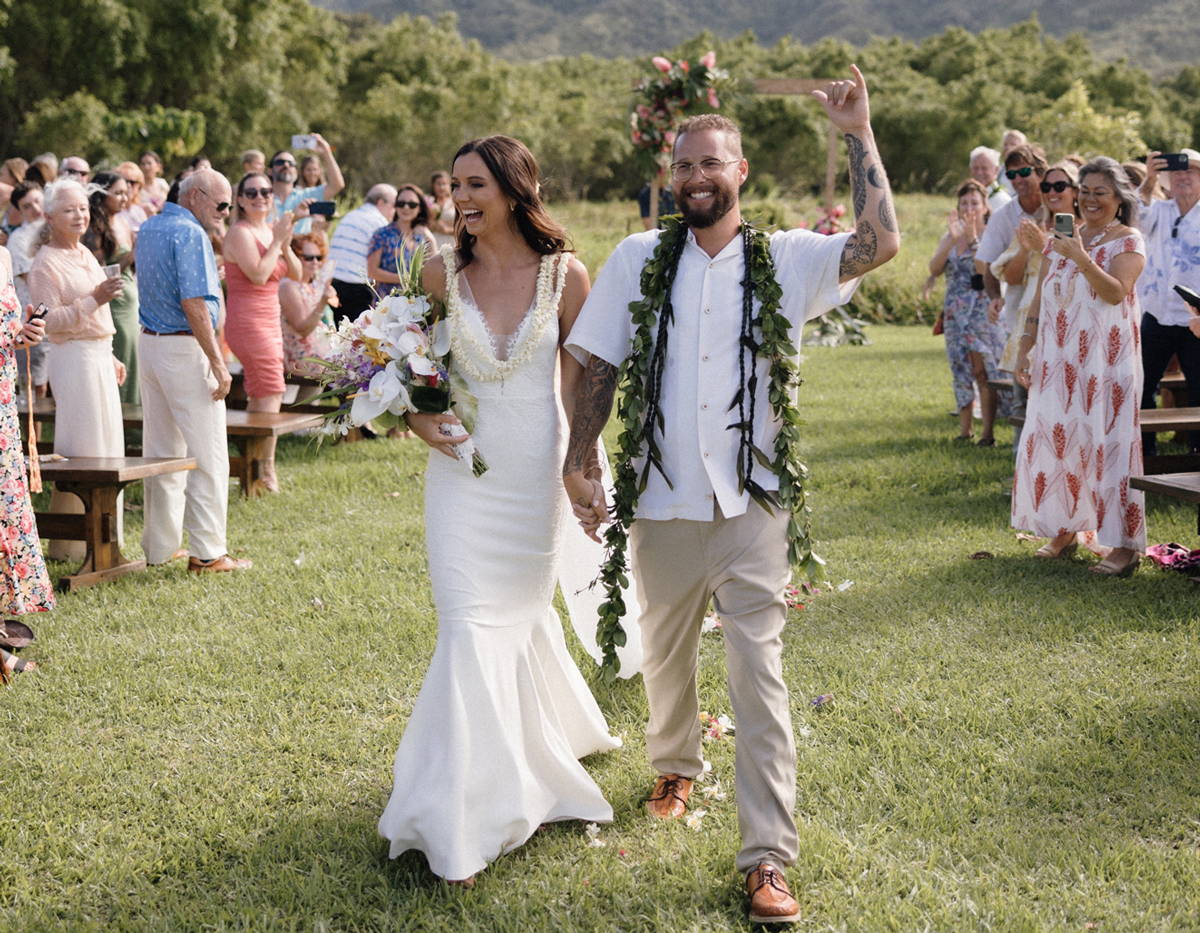 My son Tay Reinhold and his amazing bride Sadie Phillips were married near her family home on the North shore of Kauai, Hawaii nearly a year ago. Like many couples who got engaged during Covid times wedding planning quickly became a see saw of information. Venues, vendors, guest limits, mask requirements, even visitor health requirements changed often. The bride and her family, especially her mother Polly, stayed flexible and gracefully re-booked and re-scheduled venues, rentals, and caterers. At one point even a different date had to be considered.

Guests flew in from everywhere: friends and family from California, Texas, New Jersey, even as far away as Spain. Unfortunately, one half of that couple came down with Covid and spent almost the whole time in their hotel room. The rest of us had a blast at the rehearsal dinner at Tahiti Nui, the original tiki bar of Kauai.

The day of the wedding was glorious weather. Everyone was so happy, maybe a little jet lagged but thrilled to witness the Big Day. We had waited a long time to share the love and care for one other, especially for the joyful couple.

Five tents were rented and abundantly decorated with flowers by a long-time local family and friends. The tent poles were covered in leaves to mimic a royal Hawaiian scepter, a feather kahili. Magnificent sprays of orchids, mixed bouquets of flowers and a gorgeous arching bridal bouquet brought even more beauty to the garden of Waipa.

We never stopped dancing to reggae by Pato Banton. The next day we took over most of Black Pot Beach after catamaran rides and snorkeling. The happy couple stayed the week to visit with guests and show them the beauty of Kauai.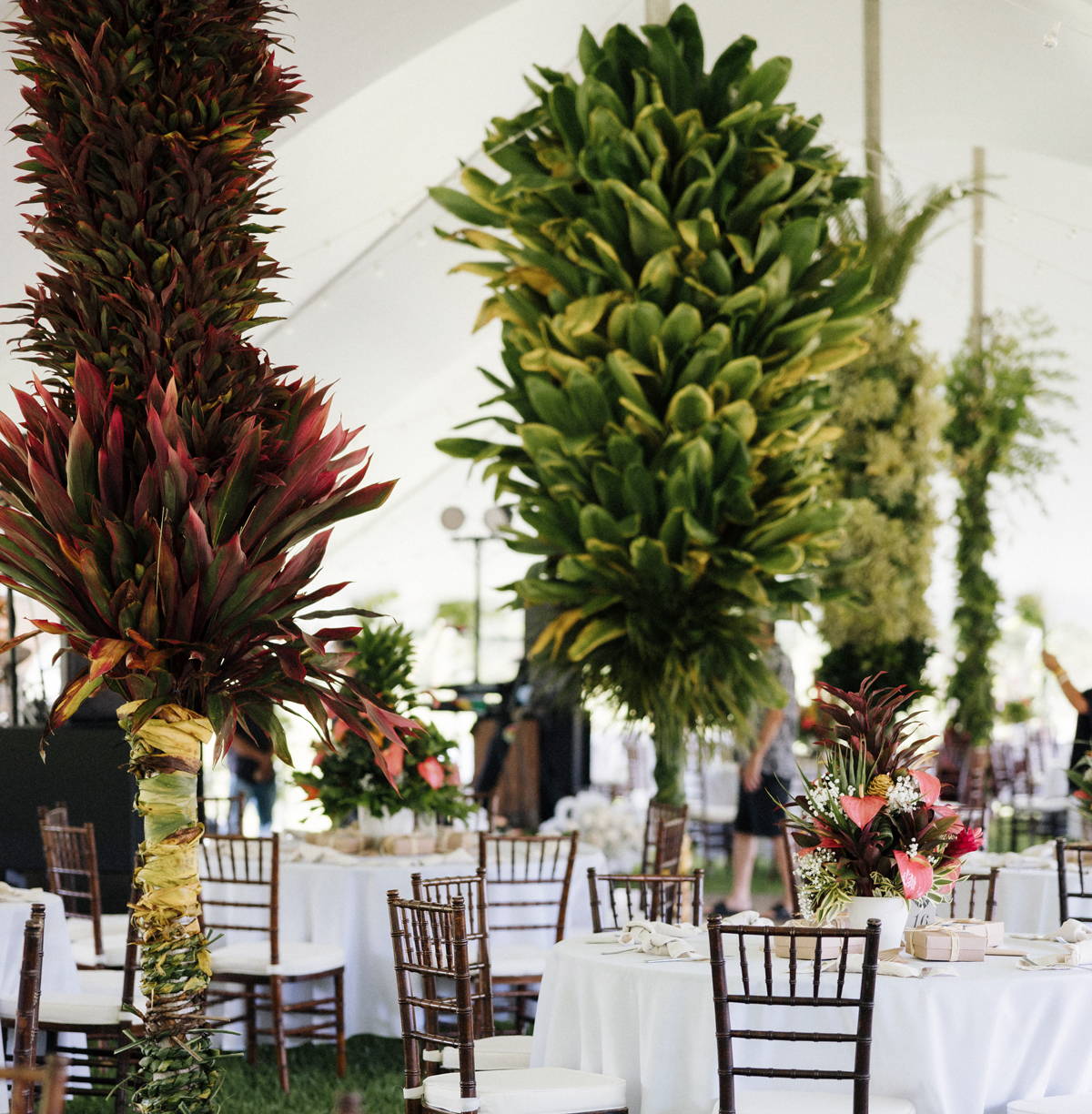 Stunning foliage set the festive mood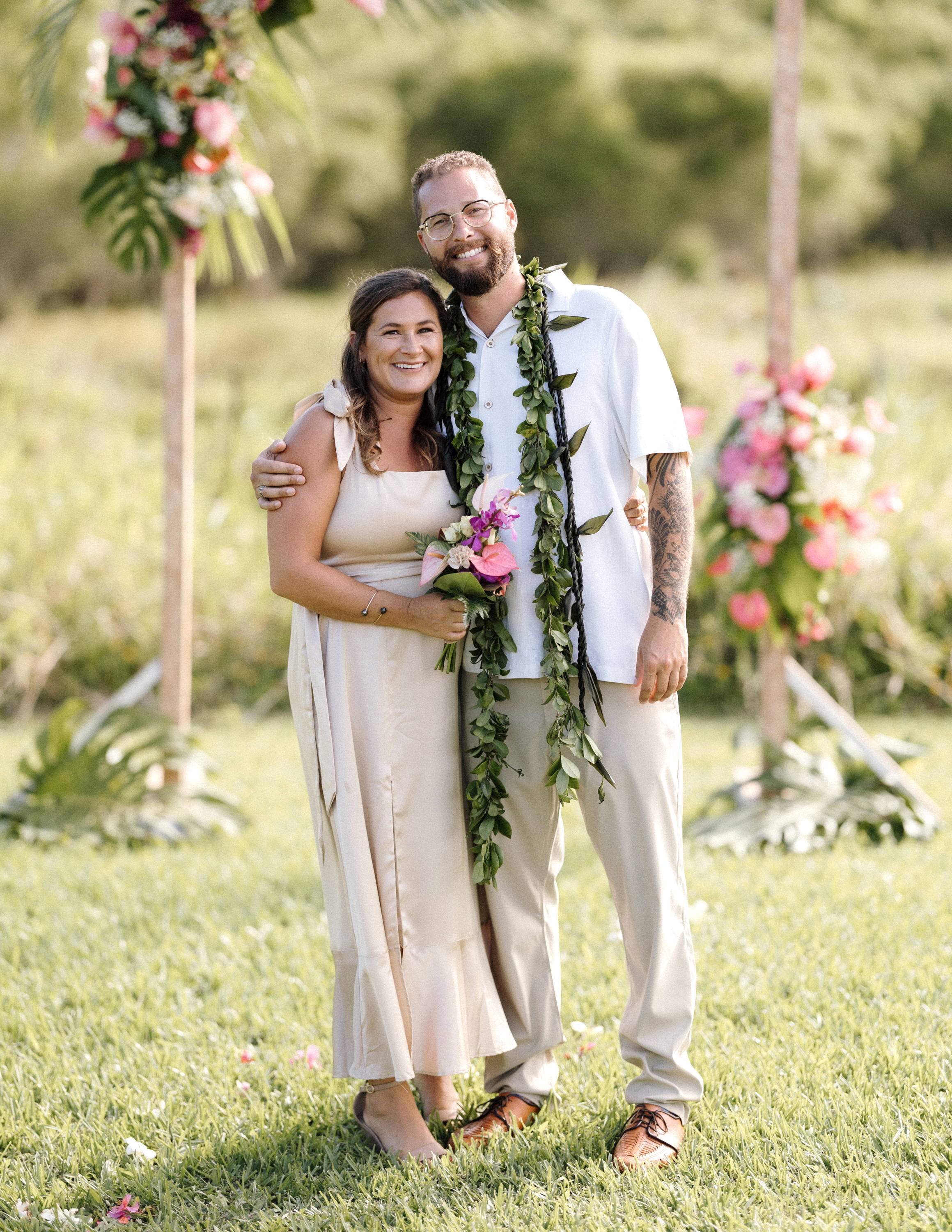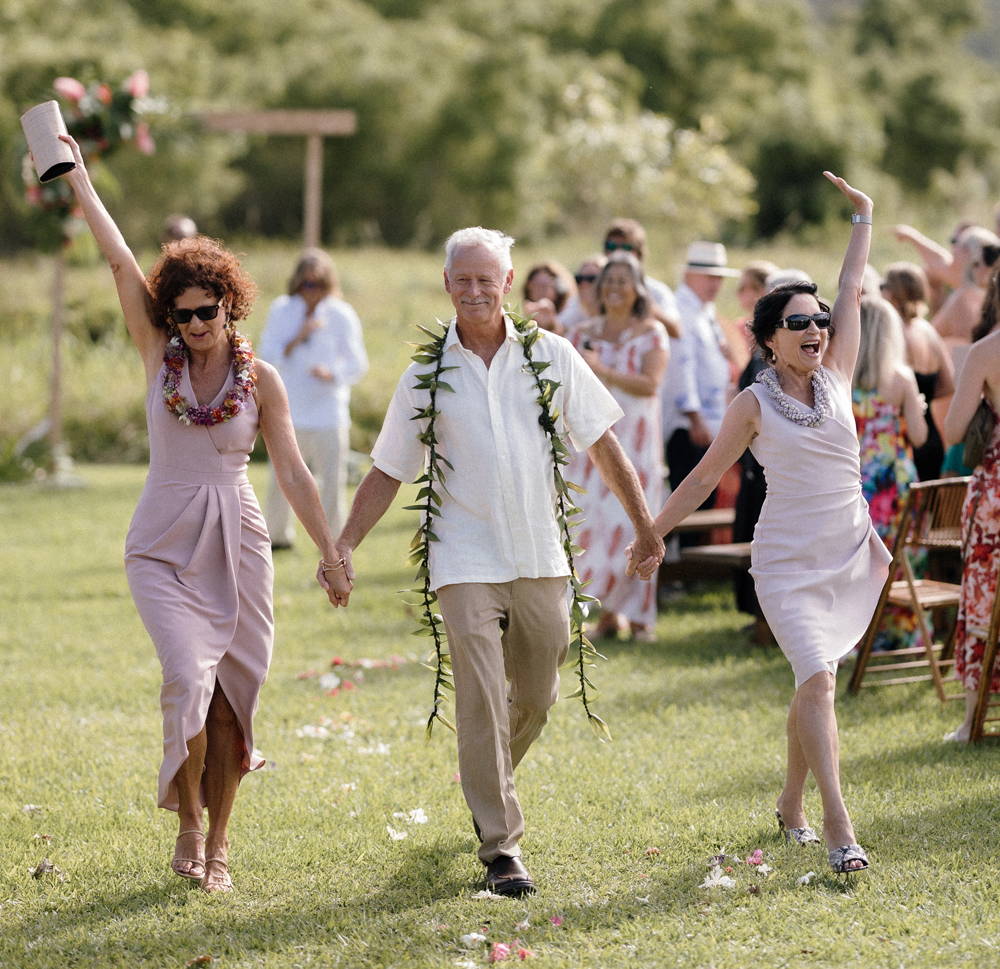 Very happy and proud parents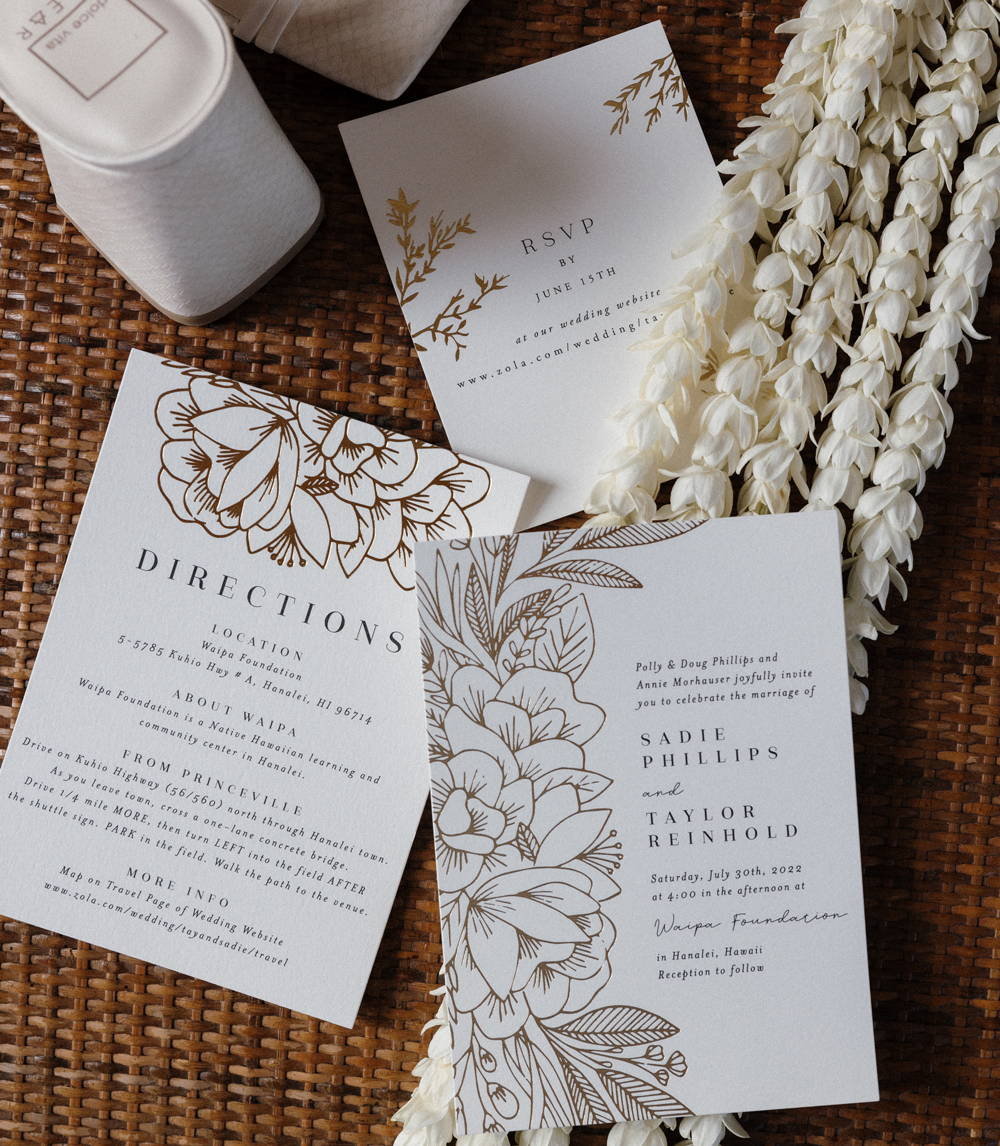 Tropical invitations set the stage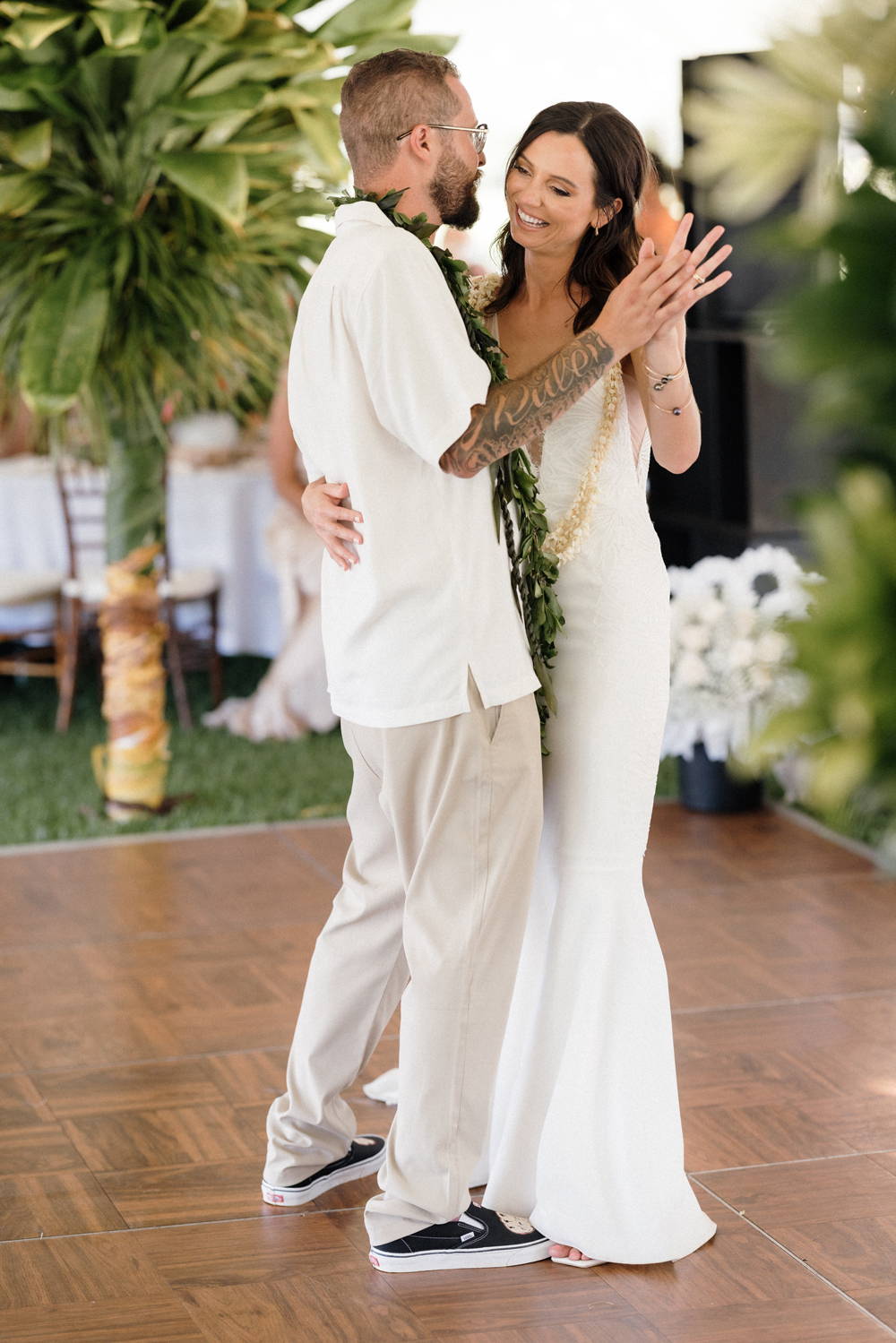 The first dance of the radiant couple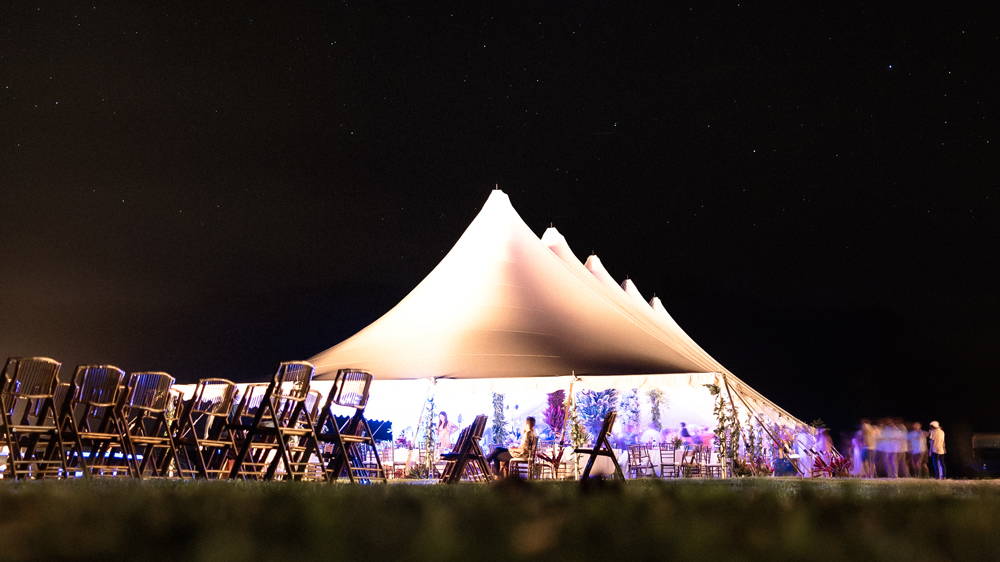 ---