Discover the Art of Glass Making
Take our studio tour and see how Annieglass is handcrafted. Watch first hand the craftsmanship that goes into every piece during a tour of the Annieglass production studio. You will learn of Annie's inspirations for design and walk the footsteps of our skilled artisans as our lively and informative tour guides you through the Annieglass glassmaking process in our studio. Located south of Santa Cruz, in Watsonville, CA, a visit to our glass studio is great for company field trips or outings with friends and family! Studio Location >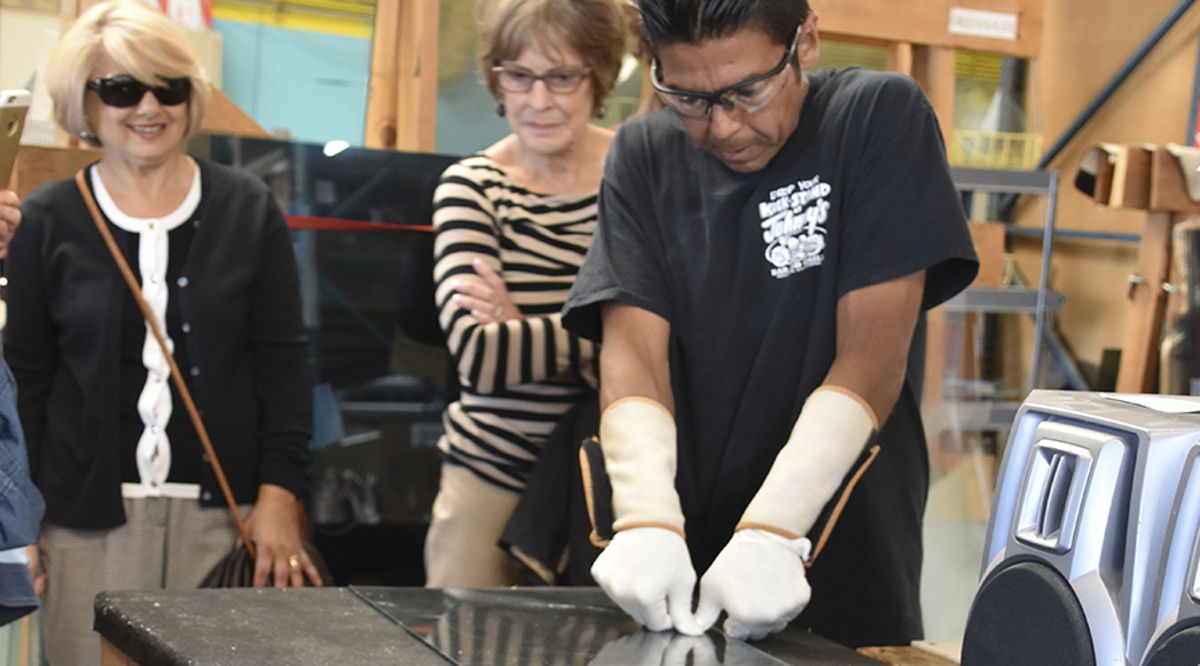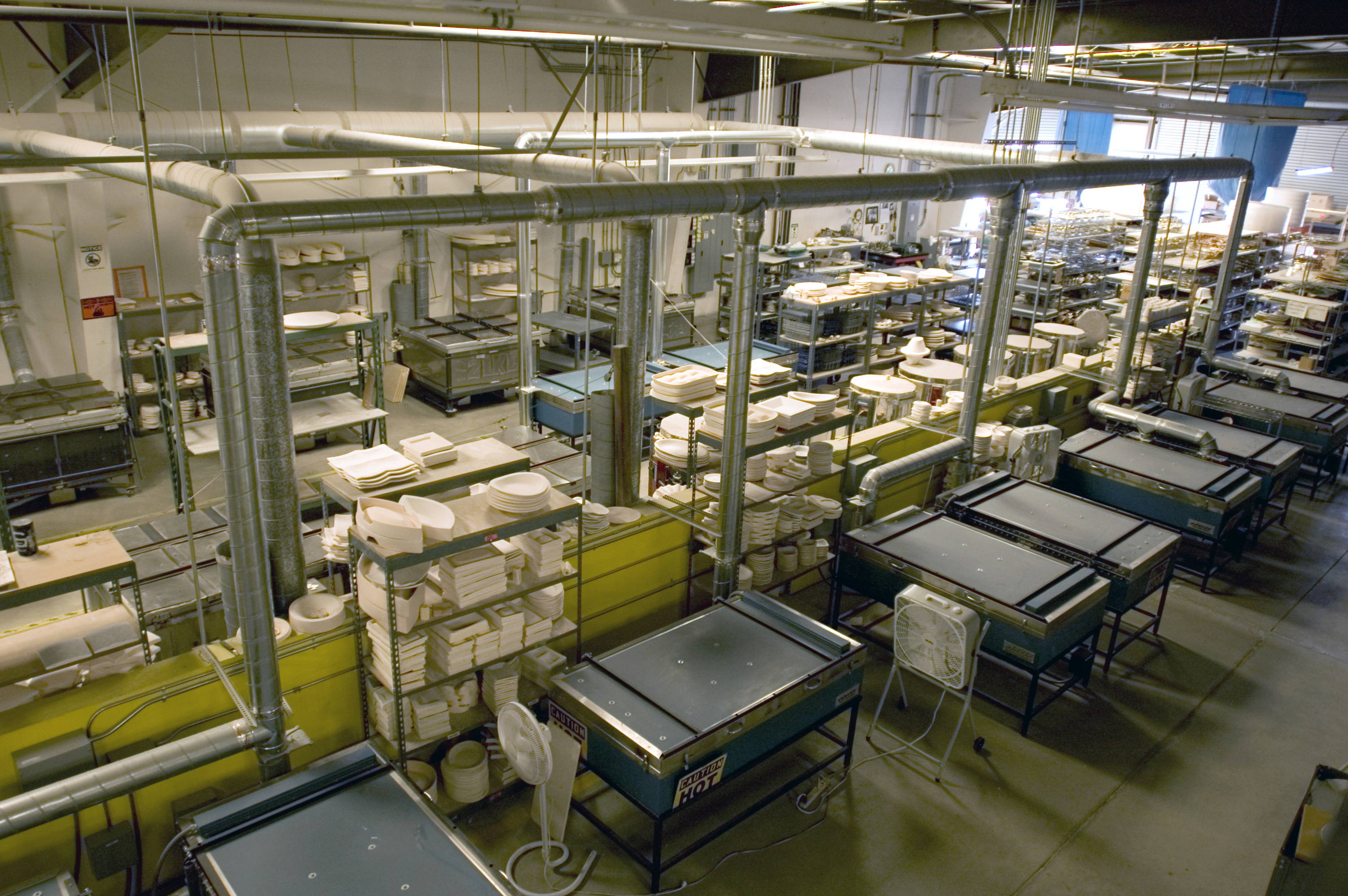 Tours are FREE and given Friday and Saturday at 1:30 pm.
For parties greater than 10 people or inquires for other times, please call (831) 761-2041 ex 121
Tours are approximately 20 minutes long (all walking). Not appropriate for very young children. We ask that you please refrain from photographing or taking videos of the production studio.
Take a tour and enjoy 10% off your same-day purchase of Annieglass at the Watsonville retail store.
Welcoming people to enjoy the bounty of our local growers, the Annieglass studio and retail store also features a wine & beer bar with regional wines and local craft beers. Before or after your tour, relax at our studio wine bar and enjoy tasting flights or full glass pours. Purchase two bottles & your tasting fee is waived!
We periodically host Meet the Winemaker events where we bring in a brand new winery to feature at the Annieglass wine bar. Winemakers share their winemaking process, tasting notes, and pour their favorite wines for guests. Look for our upcoming Meet the Winemaker events on the Craftbar Events Page!
The Craftbar is our space within our Watsonville studio, where we invite you to take a weekend workshop in craftmaking, while sipping on a local vintage wine or craft beer, often with live music. To learn more about our workshops at The Craftbar click here.