Become A Dealer
Interested in Becoming an Annieglass Retailer?
We would love to hear from you.
Please tell us a little bit about your store or business, and someone will get back to you soon. If you need immediate assistance, contact our Vice President of Sales, Kristin Wilsey at kristin@annieglass.com.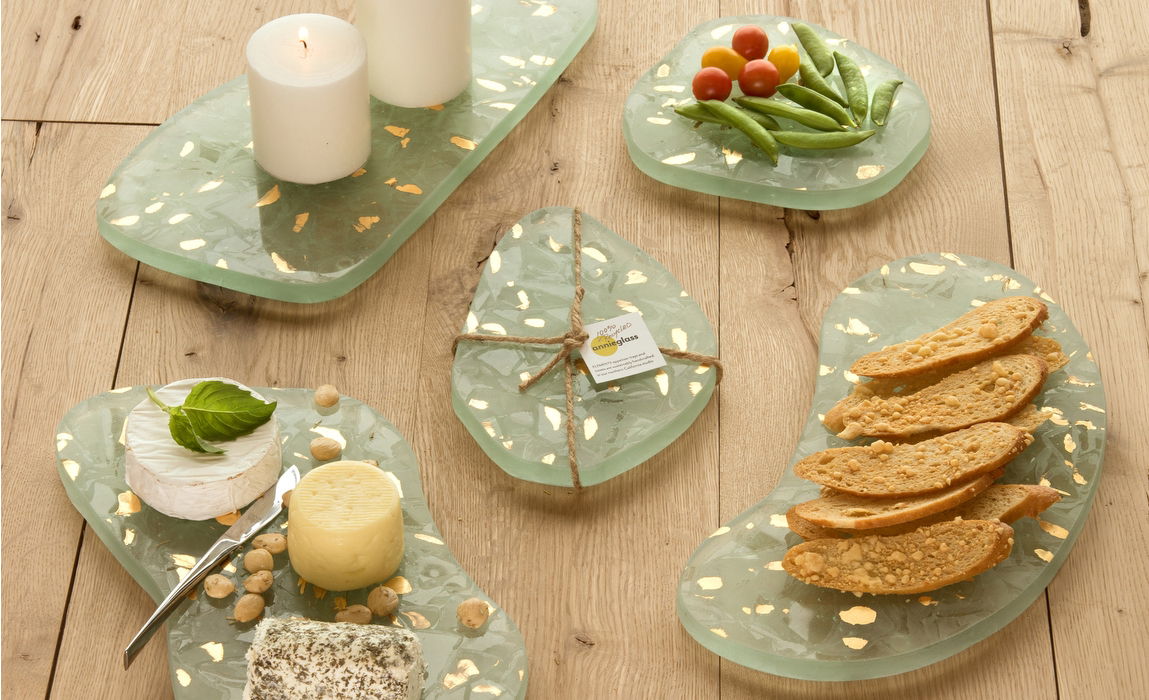 [powr-form-builder id=533c4a00_1489169069]
Any states not listed, please contact our customer service department  831-761-2041 ext. 16 or our Vice President of Sales- Kristin Wilsey  kristin@annieglass.com 
Territory
Name
Phone
Email
New York - Long Island, Manhattan
Jonathan Cohen
914-391-9221
rci@cohencollection.com
New York - Brooklyn
Nikki Mazer
212-786-0693
rci@cohencollection.com
Connecticut, Westchester County (NY)
Betsy Debany
203-470-2354
betsy.cohencollection@gmail.com
Pensylvania, Southern New Jersey
Brian Sudol
609-273-4040
briansudol@yahoo.com
Northern New Jersey
Lisa Nadler
973-324-1798
lsnadler@gmail.com
Alabama, Mississippi, Florida Panhandle
Cathryn McAlister
404-749-4686
cathryn@welcomehomellc.com
Tennessee, Kentucky
Betty Moyers
865-769-5409
betty@welcomehomellc.com
Georgia
Debbie Spurlock
770.856.4688
debbie@welcomehomellc.com
North Carolina, South Carolina
Mark Andersen
704-576-2540
mark@welcomehomellc.com
Texas
Doug Freeman
281-550-6802
freemands@sbcglobal.net
Oklahoma, Arkansas
Lydia Palasota
501-944-6683 
lgpalasota@gmail.com
Louisiana
Sonny Melder
318-352-9658
smelder@cp-tel.net
Ohio, Indiana, Michigan, Illinois
Sheri Lisagor
248-626-7929
dennyl@yahoo.com
MN, IA, ND, SD, NE, WI
Darryl Nelson
952-935-5366
bonbondarryl@gmail.com
Arizona, Utah, New Mexico
Michele Zimmerman
480-861-4267
michelez@collectivehomereps.com
Northern Nevada, Central California
Amy Lucas
775-742-7180
amyl@collectivehomereps.com
Northern California- East Bay, Napa , Sonoma, Sacramento
Mardy West
916-396-5520
mardy.west@collectivehomereps.com
Northern California- Peninsula, Marin, San Jose
Diane Rosensweig
650-323-9252
lilmizdi@gmail.com
Southern California- Bakersfield
Alane Levinsohn
323-646-7104
alane.levinsohn@collectivehomereps.com
Southern California- Los Angeles, Long Beach, Central Coast
Teri Sangster
805-796-8194
terri@collectivehomereps.com
Southern California- San Diego County, Orange County, Temecula, Imperial Valley
Stephen Jacobs
949-322-0127
stephen@collectivehomereps.com
Hawaii
Mitch Mitchell
808-392-4872
mitch96734@gmail.com