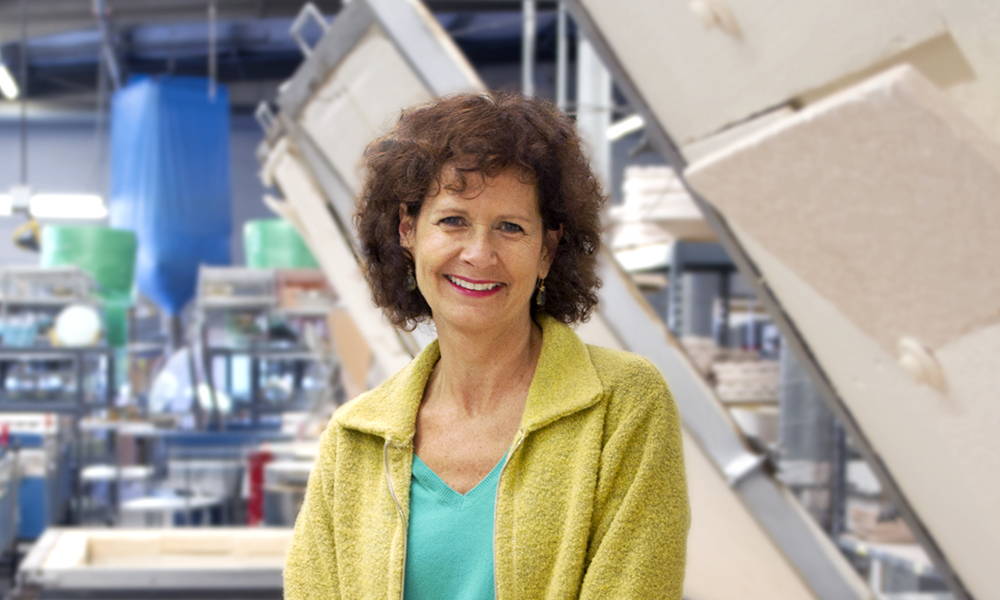 Annie Morhauser fell in love with the beauty of glass when she first saw it being blown by an artisan at the beach under a full moon over 30 years ago. She graduated from California College of the Arts (CCA) with training in a range of glass techniques, but it was developing her own version of the ancient glass forming process, called slumping, in the '80s that marked the beginning of Annieglass.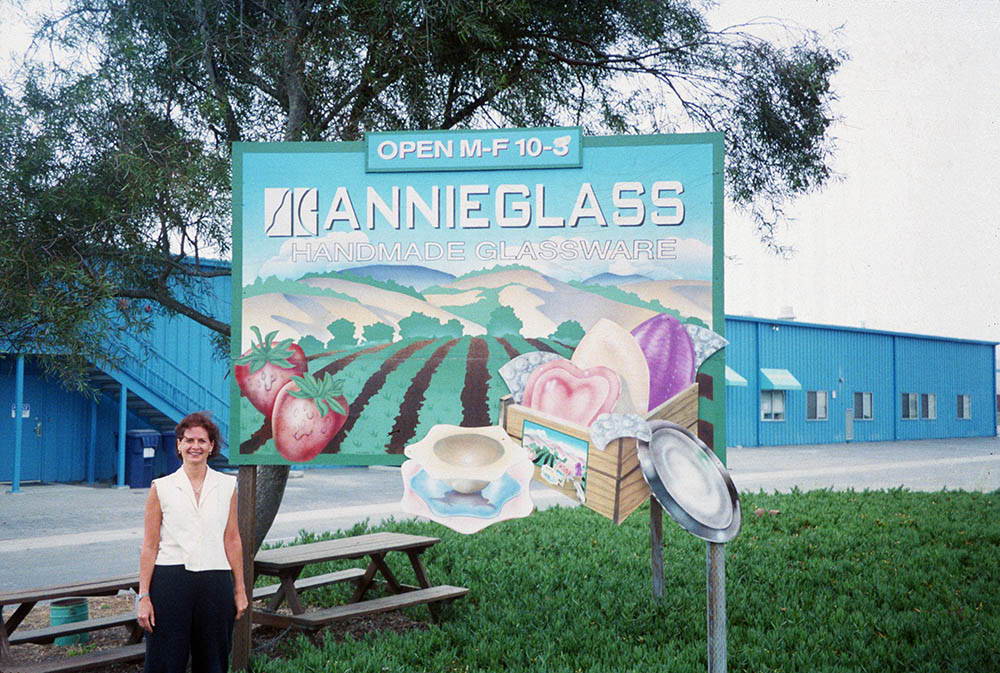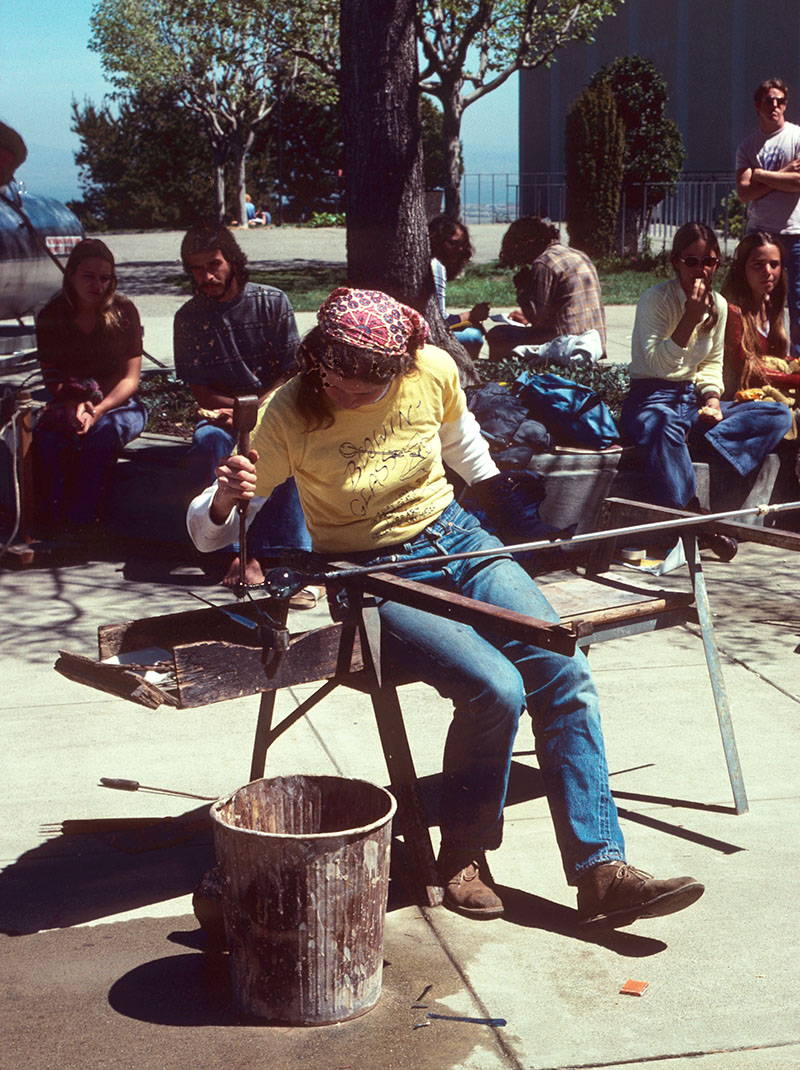 Annie is featured below glassmaking at CCA
On October 22, 2022, Annie Morhauser was awarded Santa Cruz County of Artist of the Year. For the ceremony Annie premiered a video by Swan Dive Media tells her story of resilience and success. Success for the new company was not easy, challenges included starting the company with no capital, surviving the 1989 earthquake and periods of harsh economic climates. Annie persevered and now 40years later, Annieglass is one of the most successful glass studios in United States.
Watch on youtube to see captions.
Annieglass' original tour de force was a piece called Roman Antique - a plate of thick glass with a widely painted rim of 24-karat gold. Annie took it to a trade show in 1983 and astounded the country's leading retailers with this entirely new look in dinnerware that was surprisingly also dishwasher safe.
Today, Roman Antique is an often-imitated industry icon that is sold at luxury retailers such as Neiman Marcus and Bloomingdale's; as well as at boutique retailers across the United States. Annieglass is used at leading hotels and restaurants such as the Bellagio Hotel and Casino, the Four Seasons, the Ritz Carlton, and the Waldorf Astoria.
Annie's fixation was on altering the surface of glass: "That's the maddening part—when you try to decorate it, you change the way the light passes through it. I wanted to get in there and mess with it." - Annie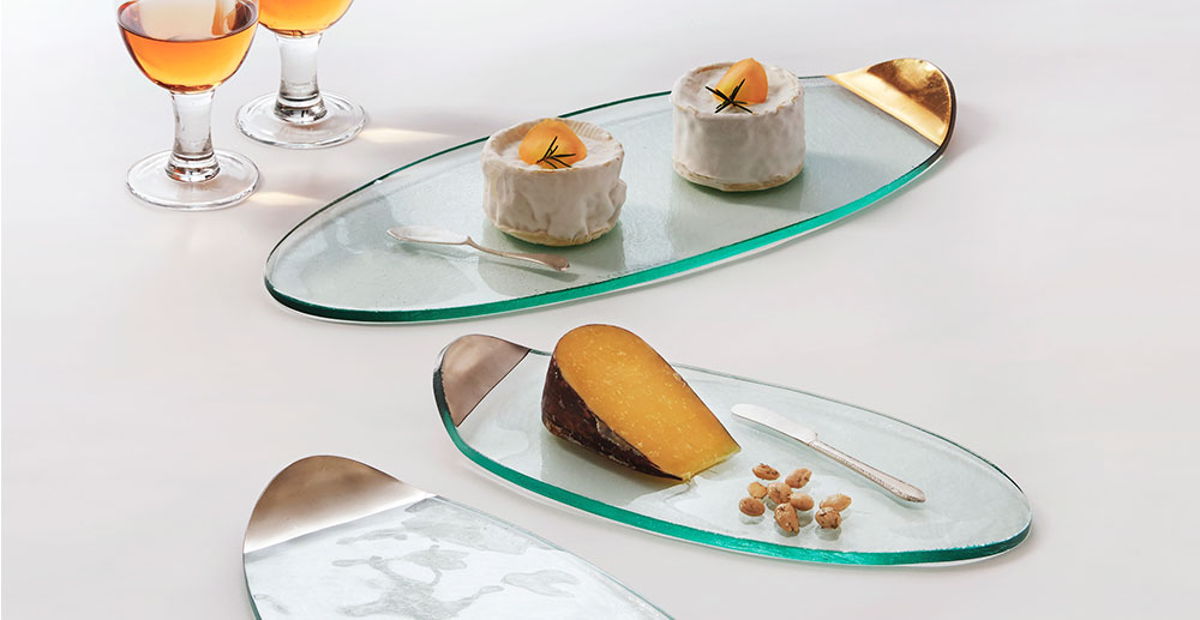 Twice a year, Annie introduces new collections and extensions to existing ones. Inspirations are often Annie's interpretations of her surroundings—the fantastic natural beauty of the Monterey Bay region and Santa Cruz Mountains, travel, science or history. Her design process is ongoing, experimenting in new ways with materials and technologies, often blending time-honored handcraft with modern innovations, or inventing her own methods to create the beauty of Annieglass alongside her talented team of artisans.