In The Press
Annieglass dinnerware is a favorite among design aficionados for curated tablescapes and home decor. Here are some our favorite mentions across the web.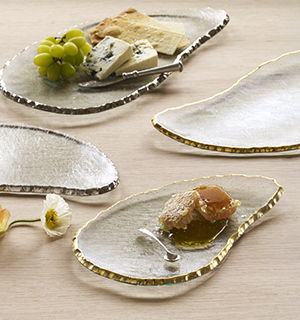 Inside Weddings
How to create the ultimate cheese board for your wedding
Since more and more couples are choosing to host nuptials that exude an intimate ambience akin to a dinner party, it makes perfect sense that cheese boards and charcuterie displays at weddings are becoming increasingly popular.