In The Press
Annieglass dinnerware is a favorite among design aficionados for curated tablescapes and home decor. Here are some our favorite features across the web.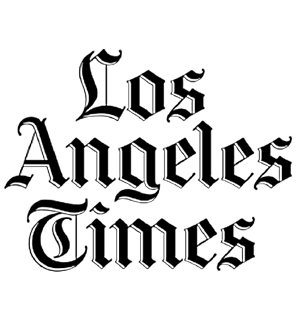 Los Angeles Times
A weekend escape to Watsonville, California's secret coastal destination

Turns out Watsonville is the state's secret coastal escape. The LA Times highlights the abundace of things to do in Watosnville, including visiting Annieglass.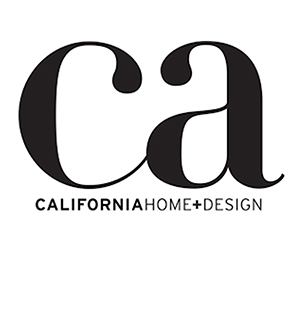 California Home+Design
Designer Crush: Annie Morhauser
This year marks Annie Morhauser's 35th year as the head of Annieglass, the California brand of sustainably handcrafted glassware that's built a reputation on fine design and high quality.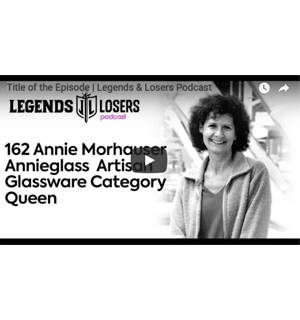 Legends & Losers
162: ANNIEGLASS ARTISAN GLASSWARE CATEGORY QUEEN
Will retail continue to be disrupted as long as online trading is a booming industry? Ann Morhauser, founder of table glassware line Annieglass, tells us about the phenomenon that is experiential retail and how she manages to be both an artist and entrepreneur.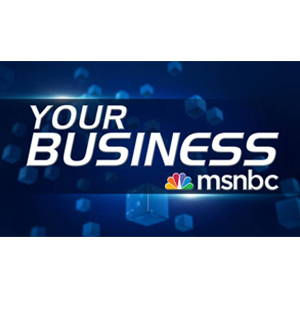 MSNBC: Your Business
ANNIEGLASS: aN eVOLVING hANDCRAFTED bRAND
Whether you want it or not, business owners get plenty of feedback. The founder of Annieglass listened closely to what she was being told even though her company was making money.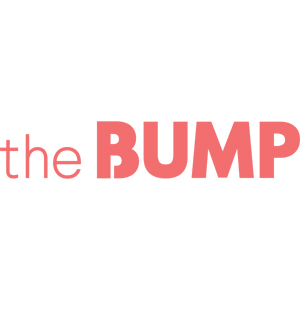 The Bump
The Perfect Gift For Moms, According To Their Zodiac Sign
Annieglass Ultramarine Starfish: Perfect for the water-sign mom: This beautiful, sustainably handmade "Wish Upon a Starfish" dish draws its inspiration from the sea life of Monterey Bay, near the Annieglass studio in California.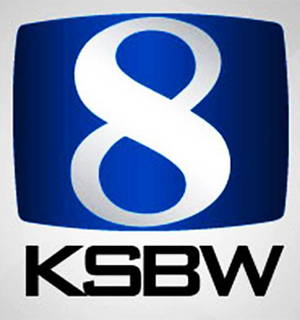 KSBW
Annieglass innovates glass artistry
Profile by Bay Area news station highligthing Watsonville artist Ann Morhauser's success, philanthropy, and sustainability achievements.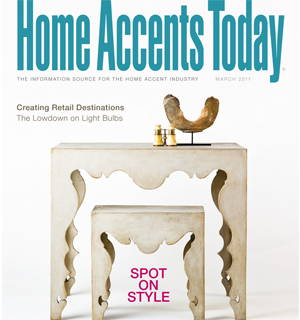 Home Accents Today
Product of the day
Stunning in its simplicity, the Ruffle wine cooler surprises with a handpainted borders of precious metals.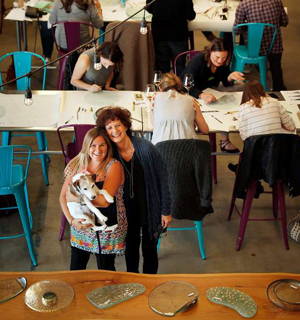 SF Chronicle
Holiday gifting, DIY-style, with Annieglass
"Come get your hands dirty with us," says Annie Morhauser. This is how the artist and entrepreneur behind Annieglass greets guests at her Watsonville studio and factory.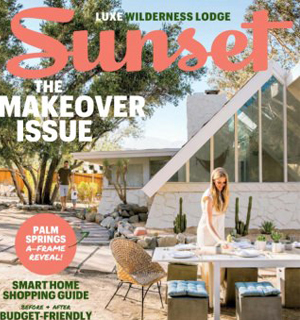 Sunset Magazine
Inside bay area
The Watsonville can't-miss activity is visiting the Annieglass Craftbar and taking the free factory tour! They also highly recommend our farm fresh strawberries!
Forbes
How this artist went from hippie to haute glass maker
This interview tells the story of how Annie has achieved both creative and financial success with her company while following her passion of glassmaking. It also touching on the launching of new venture, Craftbar.