Trust no other, make sure this is Annieglass.com the authentic website of America's favorite handcrafted glassware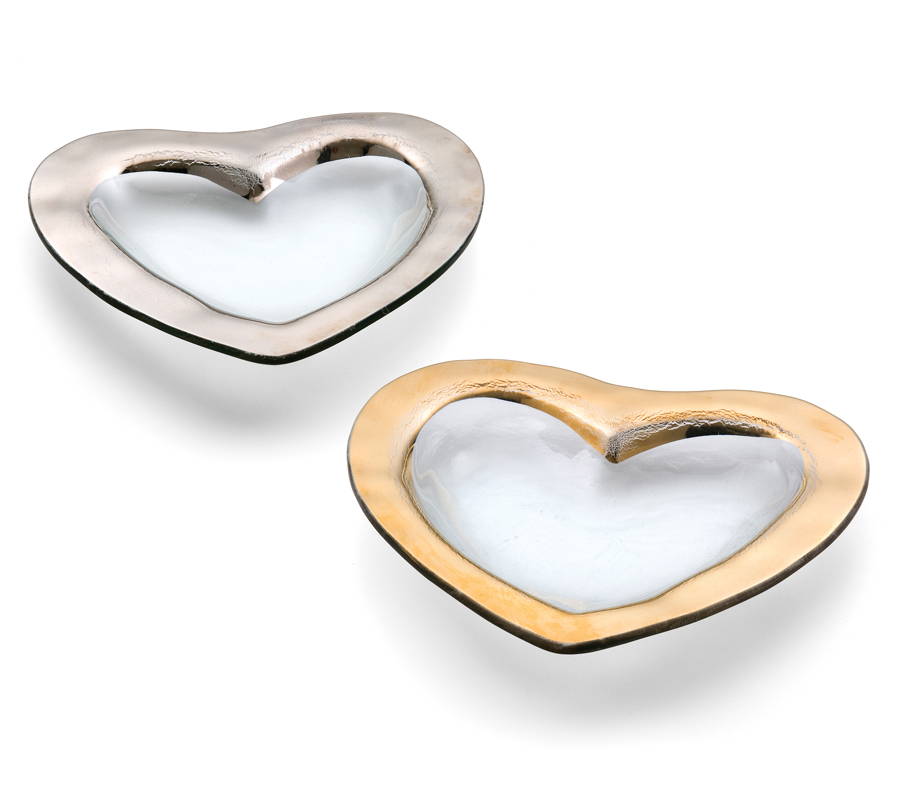 These glass heart-shaped plates and bowls make for decadent dessert or hors d'oeuvres plates, jewelry holders or home décor accents.  

Our signature design. Annie's original tour de force is an heirloom gift that will be cherished for years.
Plates, serving platters and bowls of clear glass textured with real salt. An artisanal classic for everyone from home cook to a five star chef.
American Craft Since 1983
AMERICAN MADE

Recognized by the Smithsonian American Art Museum as an American Icon with two pieces on permanent collection, Coquina and Tiburon.

FINE CRAFTSMANSHIP

24kt gold & genuine platinum
Dishwasher safe & chip-resistant
As beautiful as it is durable

SOCIAL IMPACT

Annie's ingenious designs are environmentally conscious and create impact through occupational and educational opportunities.

Annie's Story
Annie Morhauser fell in love with the beauty of glass when she first saw it being blown by an artisan at the beach under a full moon over 30 years ago.
Register With Us
As a top bridal registry pick across the country, let us start your new life with you and yours. Annieglass is the gift that will last a lifetime and will be cherished forever. Creating and sharing your registry is effortless, start yours today.