What is The Craftbar?
It's About Community
The Craftbar is our new way to open our doors to our community. We invite you to take a weekend workshop in craftmaking while sipping on a local vintage wine or craft beer, often with live music.
We offer a variety of hands-on classes:
Making succulent gardens using Annieglass
Decorating your own glass plate with Annie
Building a pinch pot or slab built vase out of clay
Collage, embroidery, macrame or jewelry workshops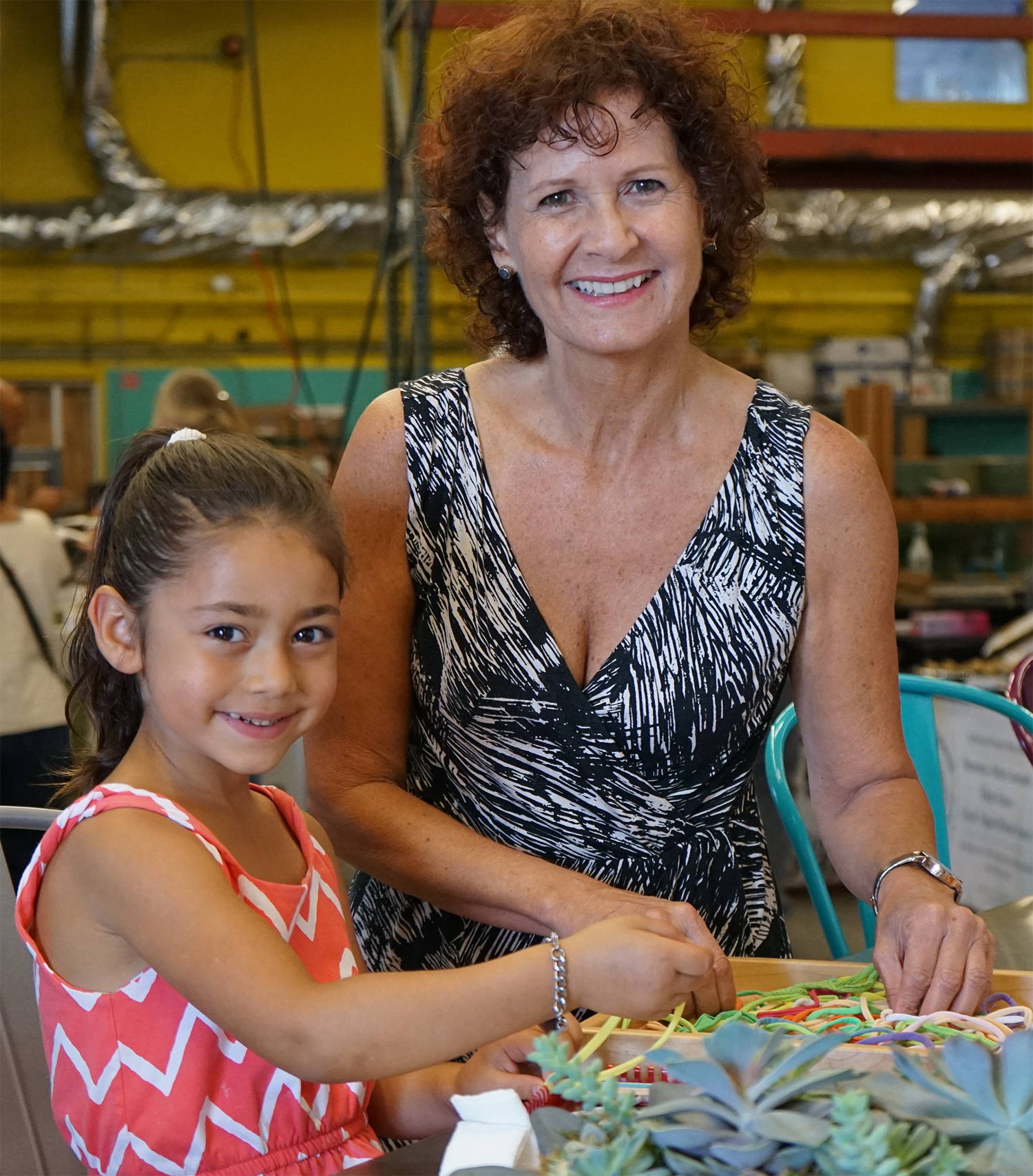 Customer Testimonial
"I didn't believe I could create anything artistic until I discovered the Annieglass Craftbar! I have learned so much from the engaging workshops and made some fun unique gifts for myself and others too. The supportive workshop leaders and staff give careful instructions and make sure everyone has a blast - thank you Annieglass!" - Elizabeth Fergusen
Additional Info
A glass of wine, beer or soft drink will be served complimentary with each workshop. Workshop and tour participants receive 10% off Annieglass Firsts the day of participation. You must cancel 48 hours before the event to receive a full refund if you are unable to attend. Pair it with our free tours, winetastings, food and cooking demos, shop our retail store, and bargain hunt in our seconds room.
Our wine and beer bar is open: Thursday - Sunday - 12:00 pm - 4:30 pm
Call (831) 761-2041 ext 121 or visit our Watsonville location to learn more.
Craftbar is dog-friendly.