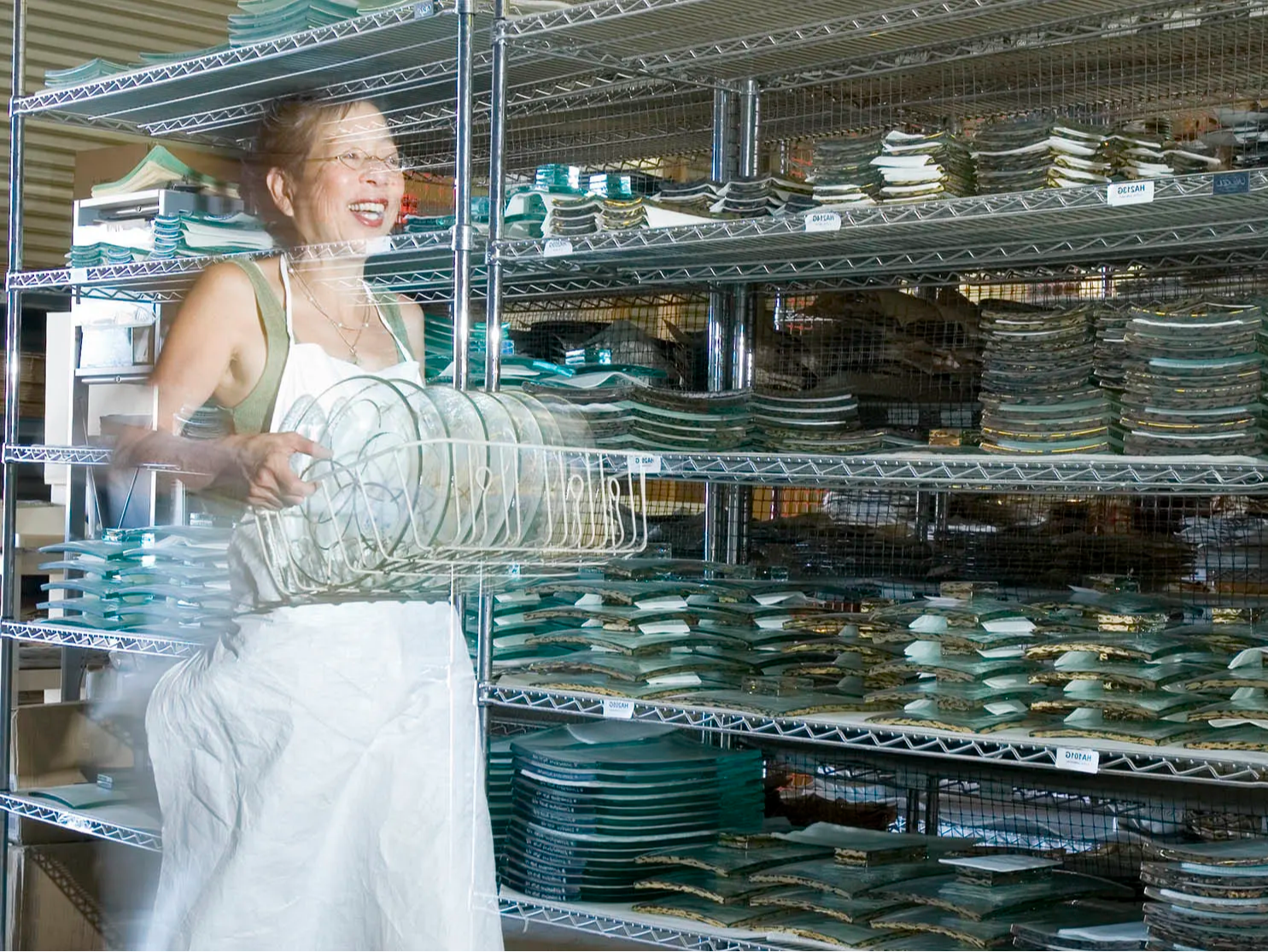 A destination for those seeking authentic handcrafted glass dinnerware and home decor. Twenty years ago, Annieglass moved to Watsonville, a central California coast community. Over time, the studio has expanded to include a retail store and workshop space.
Our retail store is open Monday - Saturday, 10am-5pm and features Annieglass' full collections, discounted seconds pieces and is a treasure trove for other local artisan's wares.
We also offer free Factory Tours on Friday and Saturday at 1:30pm. Tours are a behind the scenes peek – learn how Annieglass uses ancient glass-making techniques to create its iconic glassware. Make your reservation here.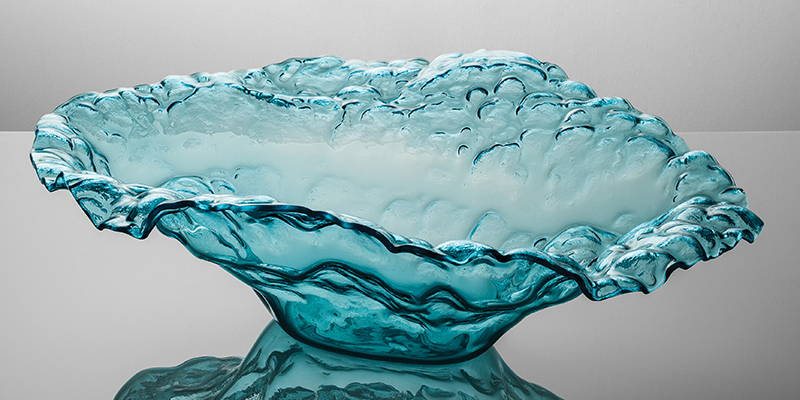 SCULPTURE
Annie Morhauser is forever experimenting with the unique shapes glass takes during Annieglass' slumping process, designing new pieces twice a year.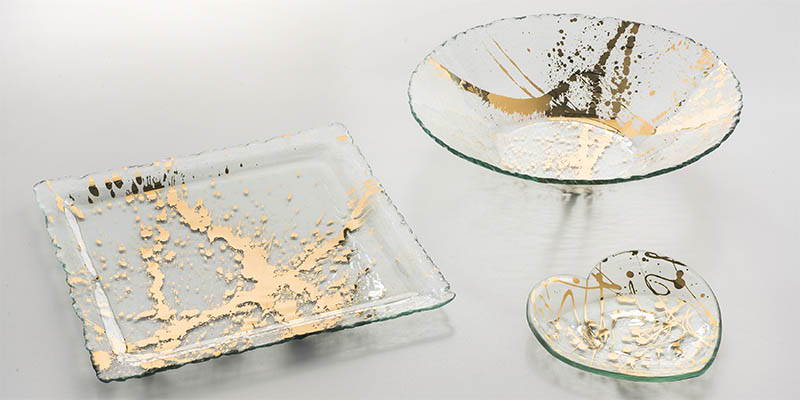 DINNERWARE
Handmade serving plates, bowls & platters, crafted with the highest quality by our skilled artisans in our Watsonville, CA studio.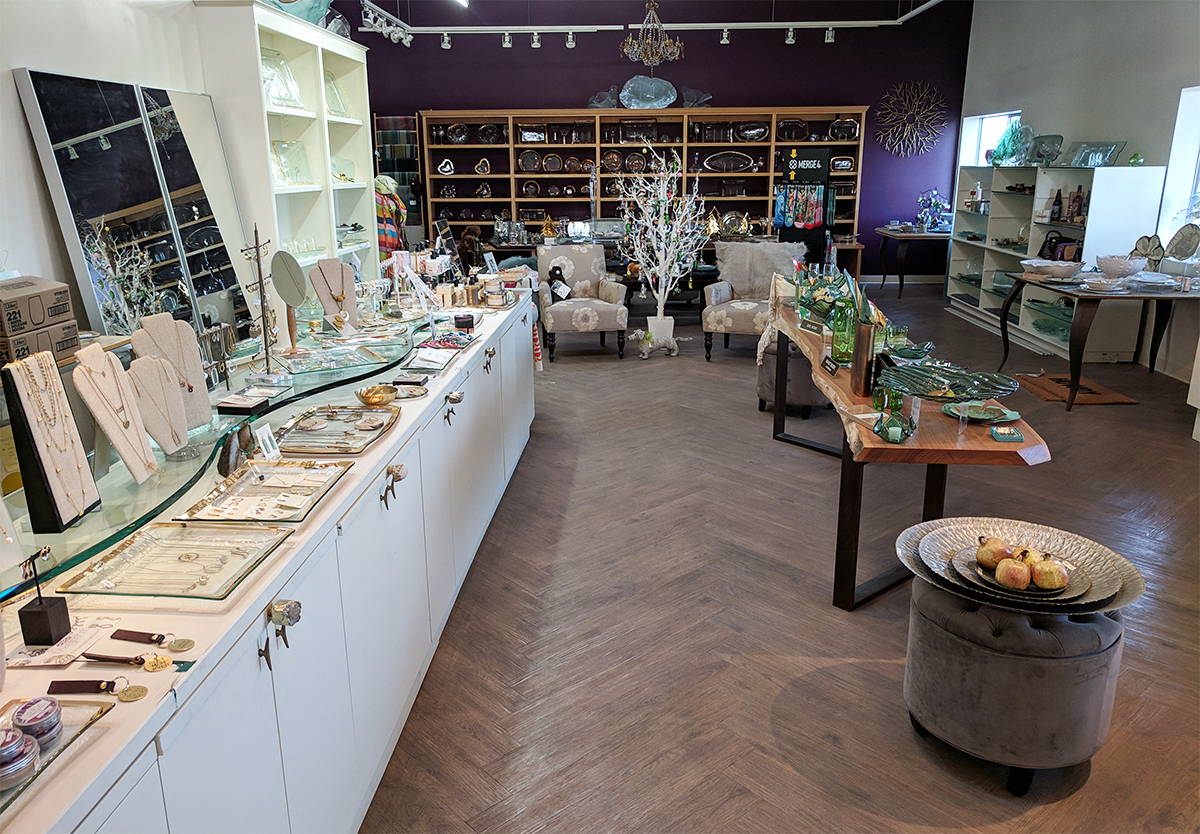 Award-winning glass tableware,
home decor, & sculpture
+ local artisan jewelry
Watsonville Store Hours
Monday - Saturday: 10am - 5pm
Closed Sundays
Address: 310 Harvest Drive, Watsonville, CA 95076
(831) 761-2041 x121