A Very Special Bridal Shower, Annieglass Style
My new daughter-in-law, Sadie has been near and dear to my heart for 6 years, we worked together for 5 of them. I knew firsthand how brilliant and hardworking she is, and how lucky my son was to earn the love of someone so awesome.
Of course, we had to have a shower for her! I have just the right dishes. Lucky for us, my dear friend Toni and her daughter Gigi (also the Annieglass photographer) stepped in to offer to host the whole thing at my home. Here is a behind the scenes peak from our special day and some tips on how to make a bridal shower memorable.
Blush pink and gold were the colors of the day. Gigi beautifully designed the flowers, invitations and even personalized napkins. But best of all were the pink flamingo margaritas! Tip number two, flowers, flowers and more flowers. When in doubt have more blooms and don't forget to throw some in the pool.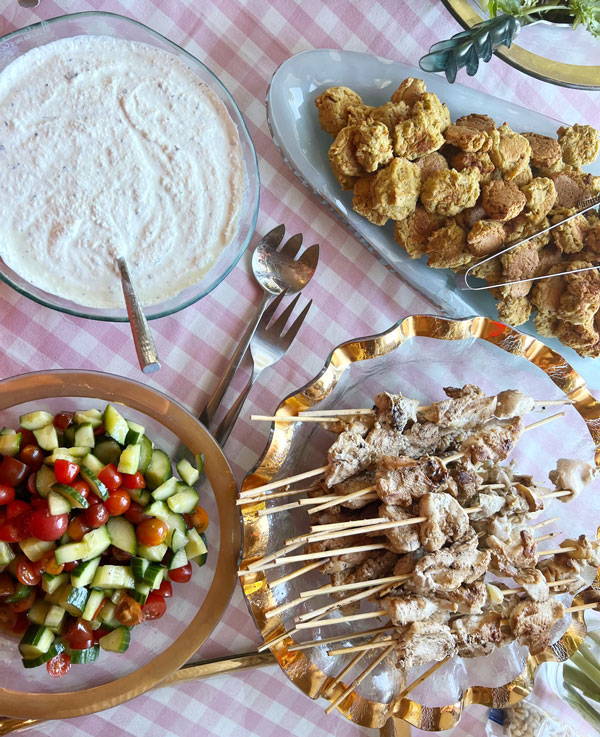 ---