No Reservations Required!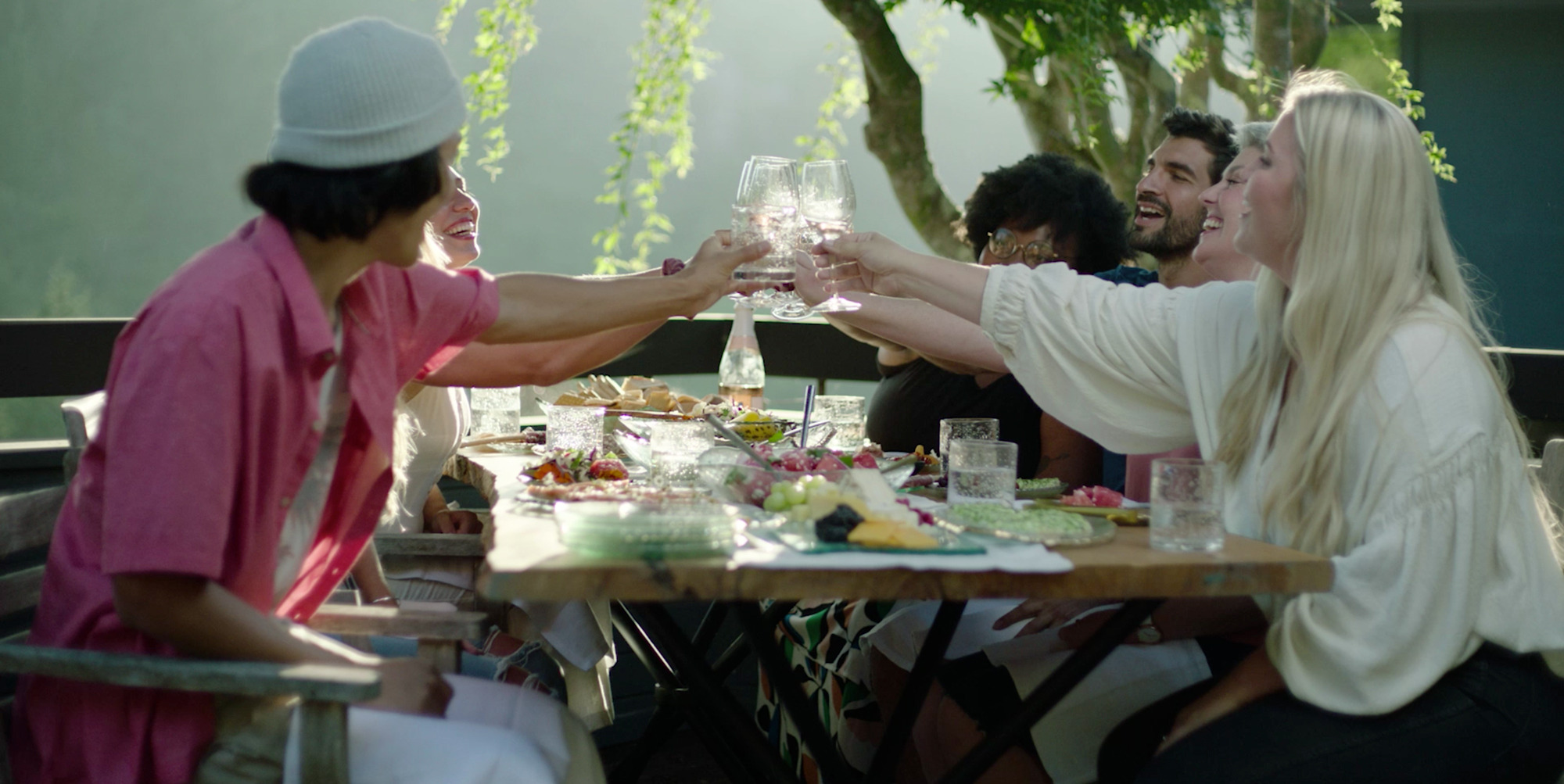 Make a table more beautiful than a restaurant with Annieglass. Wow your guests before they taste a thing. Create a joyful table with our Shell and Frosted glassware accented with 24k gold. Set the mood for casual elegance. Don't let summer pass you by....
I hate to admit it but I still get the feeling I had as a kid of worrying that summer is slipping by. It's August already! How many get-togethers that I so desperately want to have, have I had?
Let's face it- I have the dinnerware for it! If I'm living my best life, as they say, I better get those invites out and start planning for some summer fun.
I hope you feel inspired by these gorgeous pictures of what you can do with Annieglass to create a mood of casual elegance. This table was a birthday party on a beach but it could be anywhere- picture your dining room or backyard.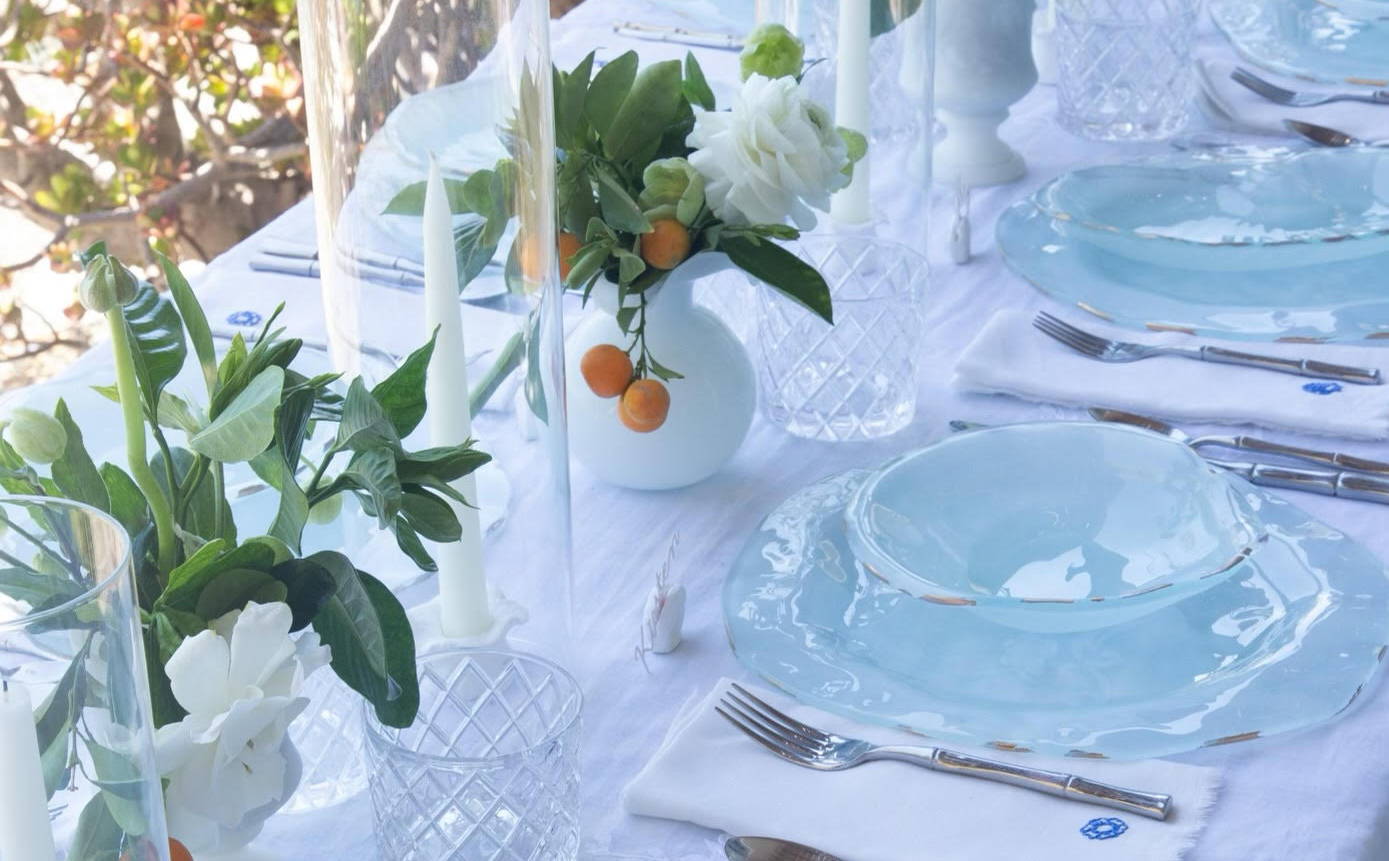 The trick is to wow your guests right from the start. Annieglass has a magical way of doing that- creates ambiance, beauty and an inkling of the fun you are about to have. You can put take out, potluck or pot roast on Annieglass. It won't matter because all the hard work of creating a mood is done for you before the food is even ready.
Personally, I am getting tired of shouting to be heard at my dinner companions at noisy restaurants. It's so much nicer having them over where we can move about, (help out :)), and catch up with each other.
Annieglass makes any get together look like a special occasion- so start planning your next one before summer is over! Most importantly - have fun!
---