Terrible gift returns
Bought my daughter a couple pieces that don't work for her table setting. I had to pay to ship back n super insure- $51.88 to return a gift. No more Annieglass gifts for us! If not liked it's expensive to return. Very poor company policy. Losing customers for sure!!
Personalize Your Gift
The personal touch we craft into all of our glassware is yours to share, with personalized engraved messages available for each of your Annieglass pieces. Simply add engraving on the product page, and for $25, we will engrave up to 60 characters of your choosing. Each piece of Annieglass is also hand engraved with a studio signature, ensuring its authenticity and individuality.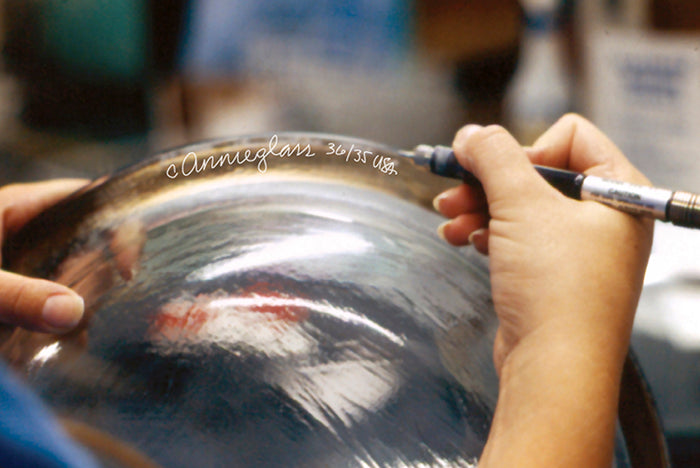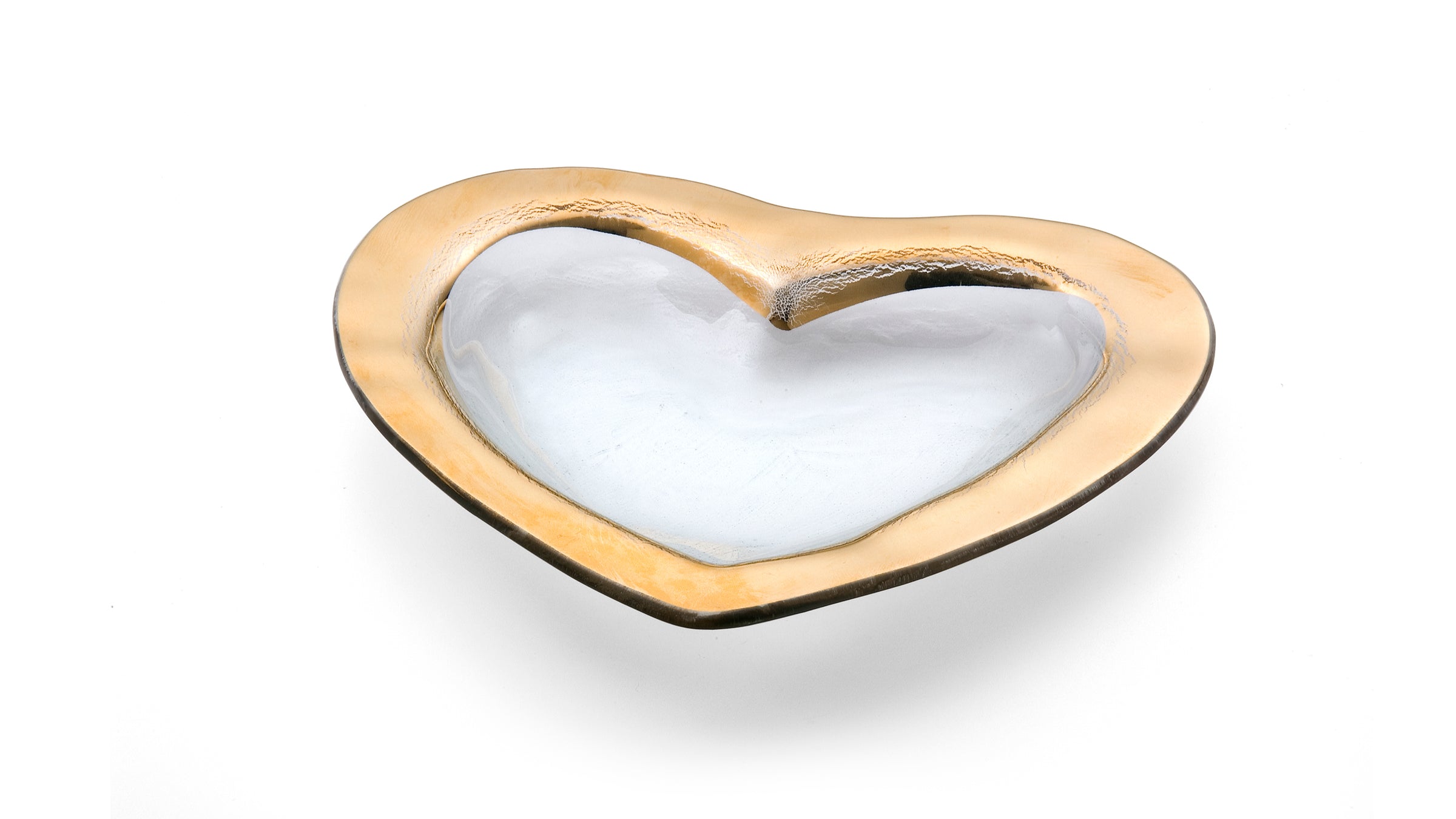 The Art of Imperfection
WABI SABI
For those collections with a 24k gold or genuine platinum trim, our artisans' individual brush strokes, as well as a slightly distressed appearance of the precious metal trims are testament to our handcrafted glassware process. These effects are by no means a defect, but rather are intentionally crafted into every unique Annieglass piece to celebrate the Japanese philosophy of wabi-sabi—in which asymmetry and "imperfection" enhance