A bit pricey for a candy dish, but she loved it.
Thank you. I too, was disappointed in the wrapping. Black and gold with a lime greenish sheer ribbon and a giant sticker that couldn't hide where it was from as a surprise- clashed a bit much for me. My wife even laughed and commented at the wrapping. Otherwise the contents of the package were great.
LOVE the bowl - was disappointed with wrapping :(
The bowl was a BEAUTIFUL gift that I just gave to a friend!!! Truly, loved it. I was, however, slightly disappointed with the gift wrapping that I paid for - the Annieglass sticker on it was a little tacky, frankly. I don't want to be harsh but it was a little frustrating to me that the sticker was on there - and it was very large. The wrapping itself was gorgeous. I just wanted to share my thoughts! Thank you!!!
Our apologies for less than stellar presentation. The stickers come in two sizes. We have a new employee in shipping; apparently the wrong size sticker was used. We appreciate your feedback, keeps us on our toes....
Perfect gift
Purchased for my sister for Christmas and she loved it!
Personalize Your Gift
The personal touch we craft into all of our glassware is yours to share, with personalized engraved messages available for each of your Annieglass pieces. Simply add engraving on the product page, and for $25, we will engrave up to 60 characters of your choosing. Each piece of Annieglass is also hand engraved with a studio signature, ensuring its authenticity and individuality.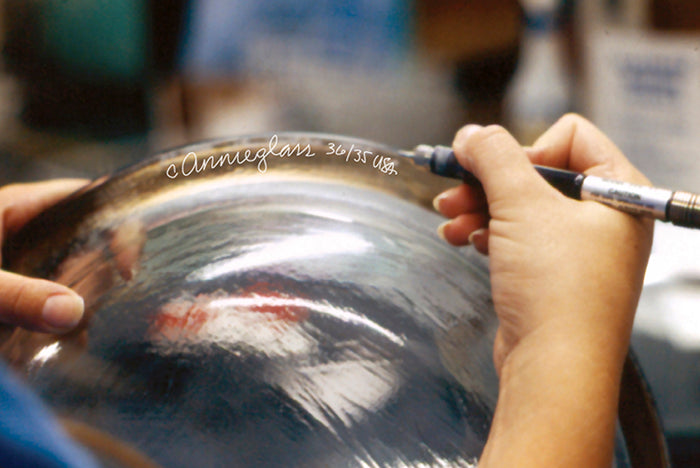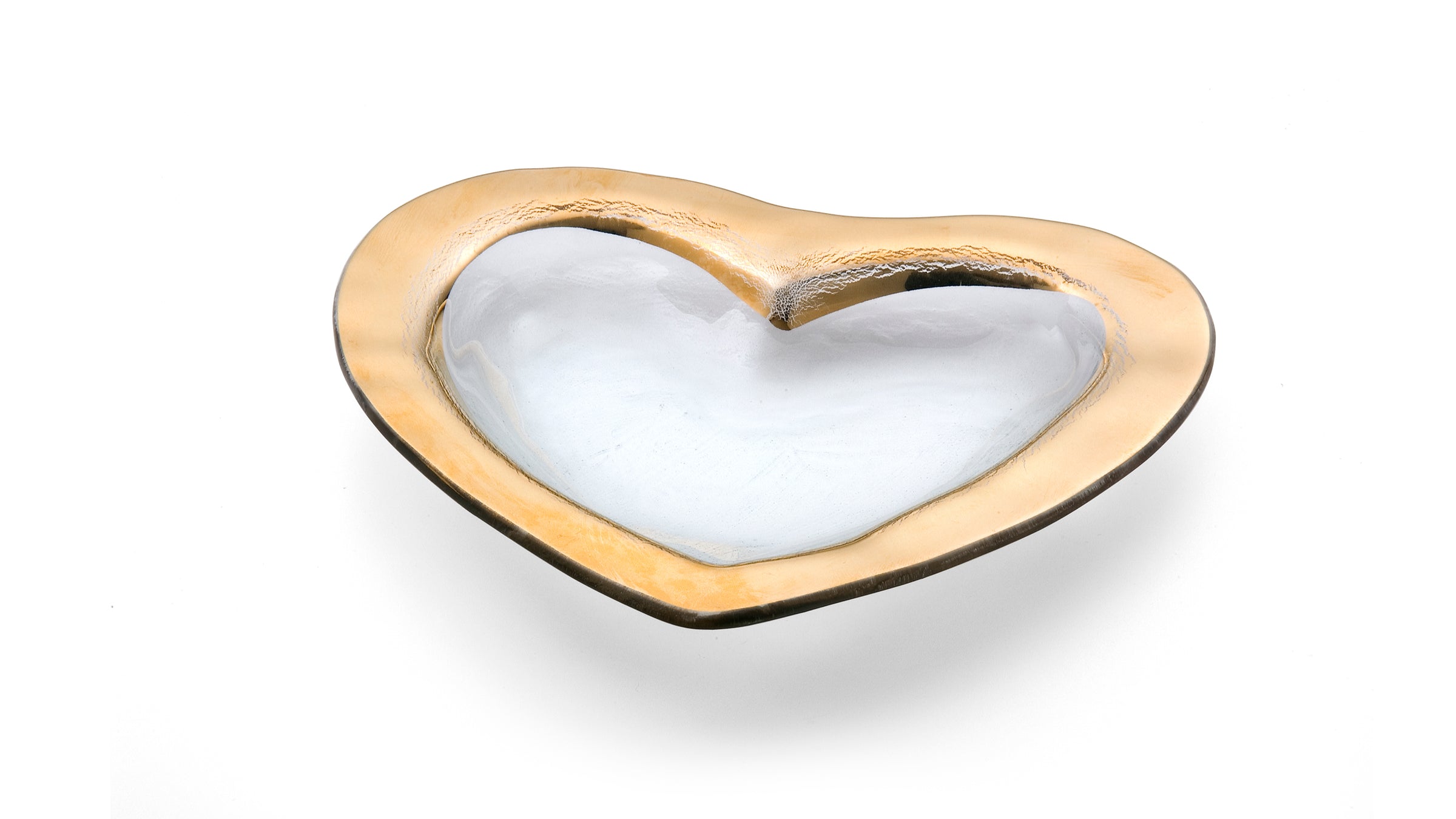 The Art of Imperfection
WABI SABI
For those collections with a 24k gold or genuine platinum trim, our artisans' individual brush strokes, as well as a slightly distressed appearance of the precious metal trims are testament to our handcrafted glassware process. These effects are by no means a defect, but rather are intentionally crafted into every unique Annieglass piece to celebrate the Japanese philosophy of wabi-sabi—in which asymmetry and "imperfection" enhance